Access Control
Controlling how people enter your property can be made simple using the latest in access control technology. We offer a range of solutions to suit your needs.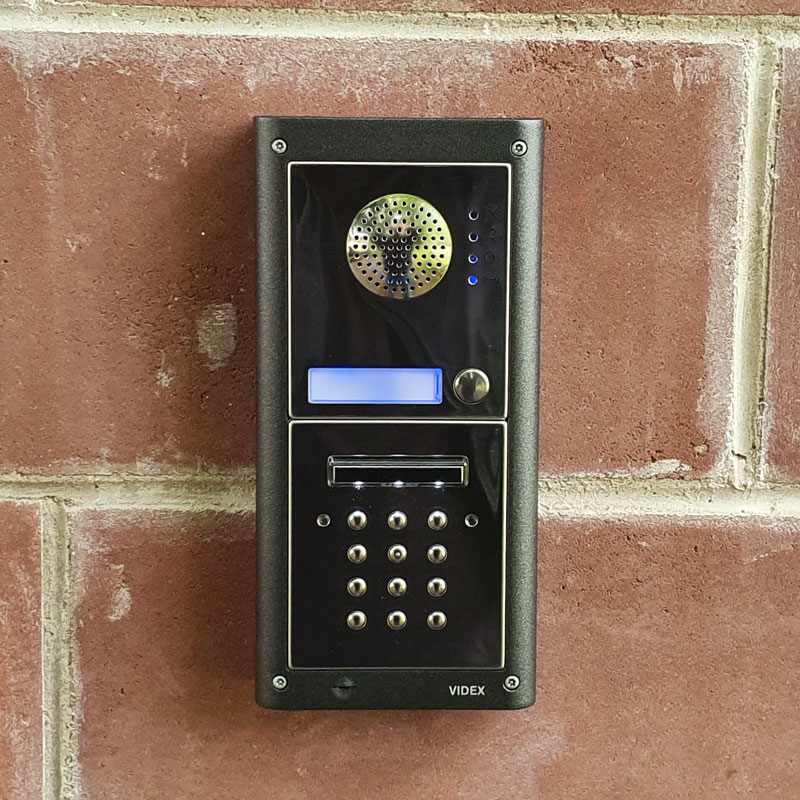 GSM Intercom
Possibly the best option for most customers, and available with or without keypad. Once pressed, the unit can make calls to your landline and/or mobiles from which you can then open your gates, or deny entry.
They also include features such as "Call to Open" and "Text to Hold Open", while also maintaining a high level of security by allowing only authorised numbers access.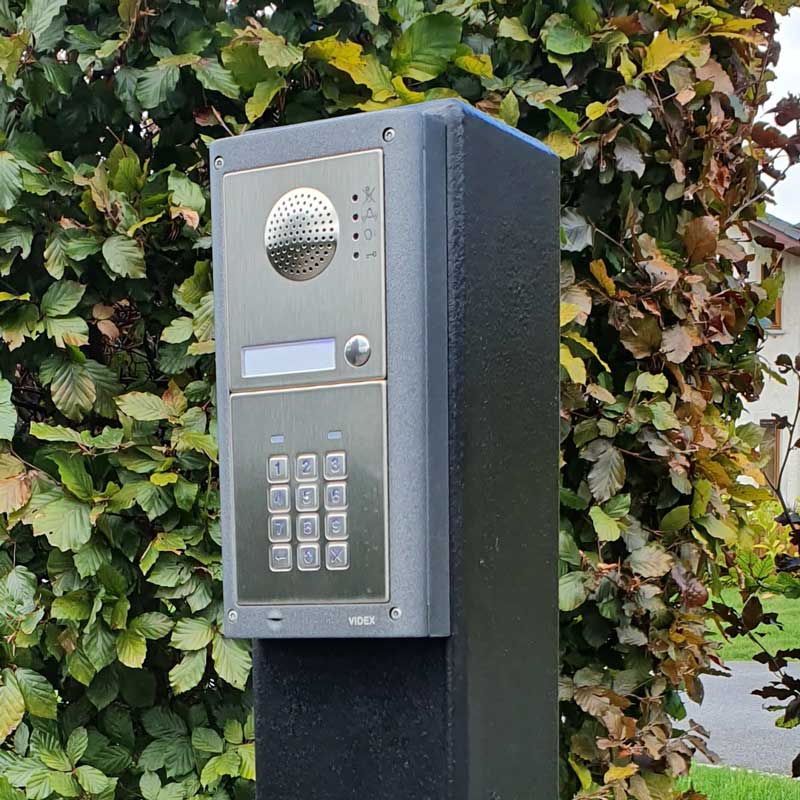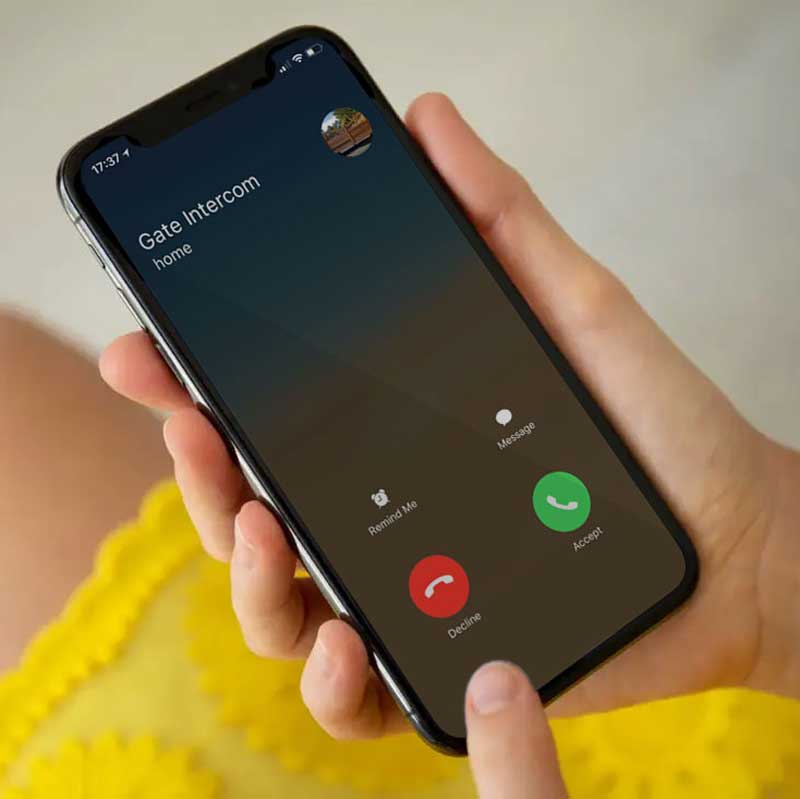 When receiving calls from the unit simply answer the phone, speak to the visitor/delivery driver and open the gates by pressing "3" on the keypad. All this can be done from wherever you are in the world, as long as you have mobile signal.
Digital Keypad
Simple but effective access control with the ability to easily change PIN numbers. Also has the ability for certain PINs to hold gates open.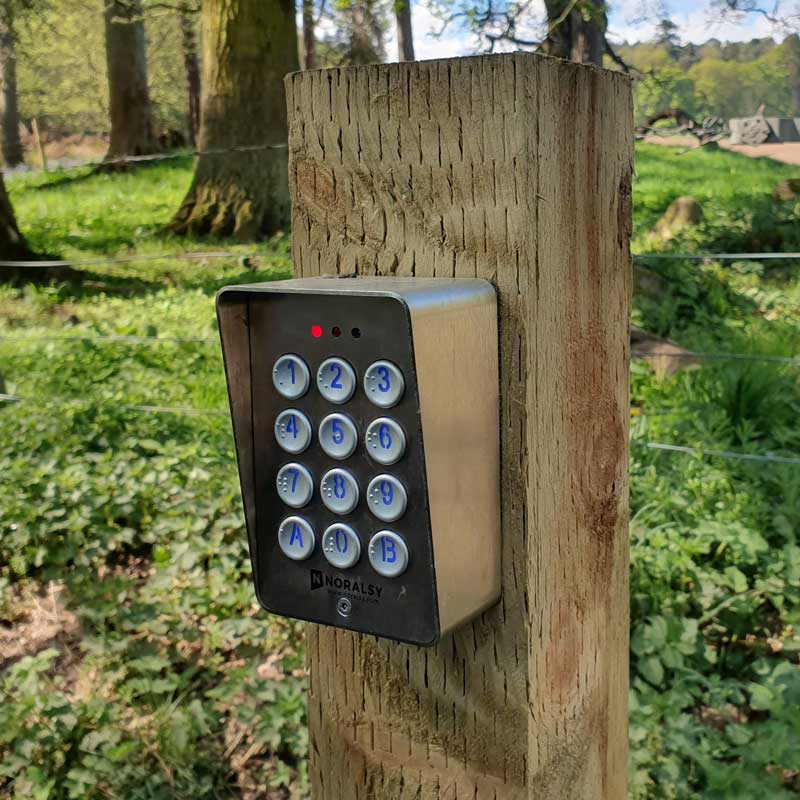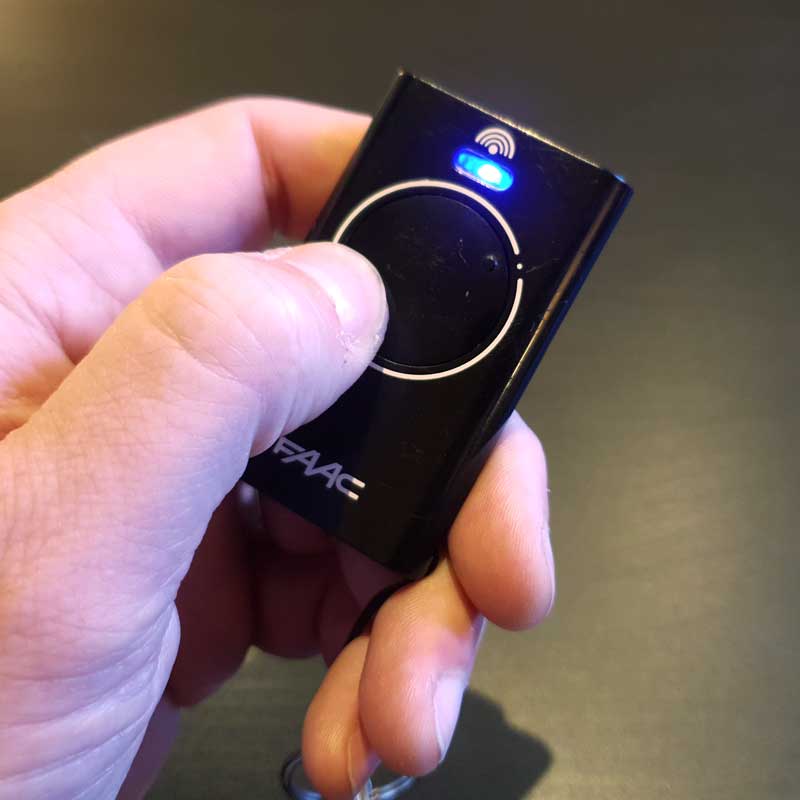 Keyfob Remote
The most common way to control your gates. Usually come as 2 or 4 Button, with the option of having different commands per button, eg. Open, Close, Hold Open, Holiday Mode, Partially Open (for pedestrian acces only) etc.
Magnetic Field Vehicle Detector
These tiny probes are simply buried alongside the driveway and can be used for automatically opening the gates whenever an entering or exiting vehicle approaches them.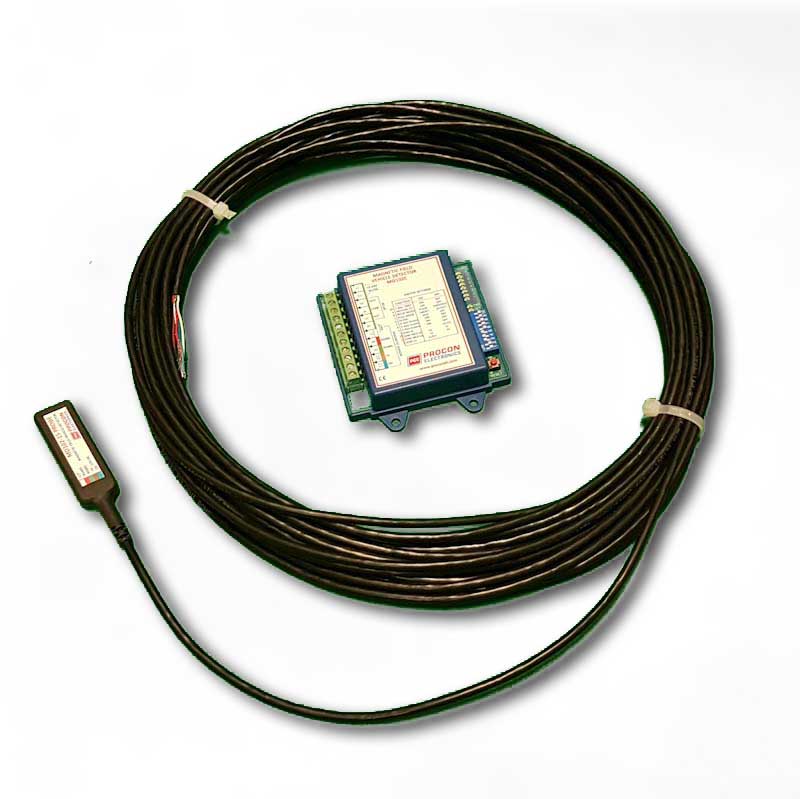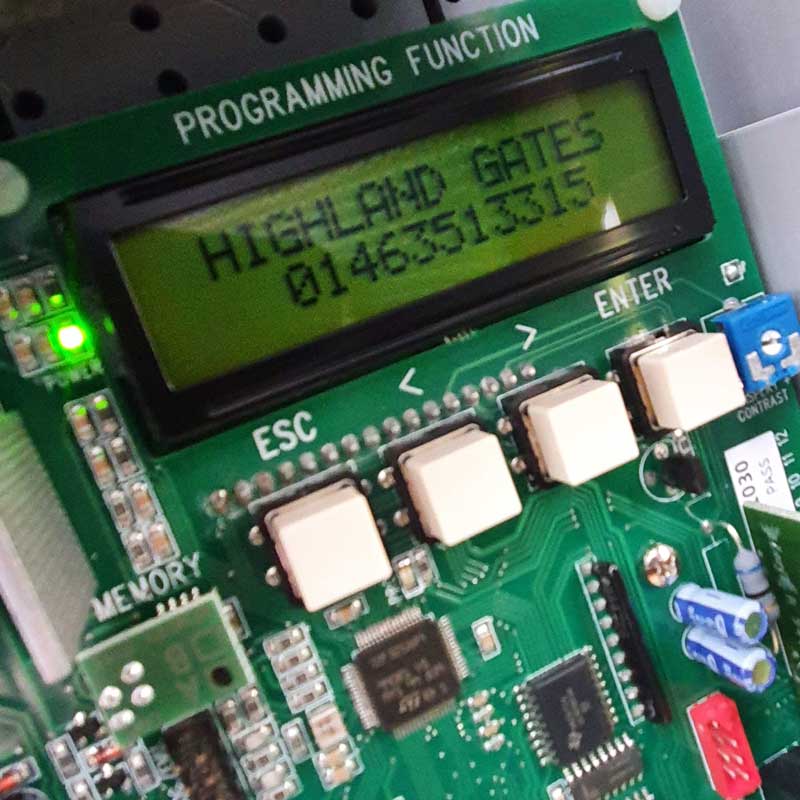 Timeclock
Our timers give you the option to automatically open and hold open the gates at certain times of specific days of the week. Useful for postmen and refuse collectors.